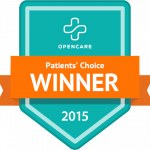 Healing Touch Chiropractic & Acupuncture
Where Ancient Wisdom Melds with Modern Advances in Health & Wellness
Welcome! If you have been searching for genuine wholistic natural answers to your healthcare concerns, Healing Touch Chiropractic & Acupuncture may have a solution for you. With close to 20 years of experience in alternative medicine, Dr. Tatiana Iwaseczko DC LAc MAOM is able to provide you with a comprehensive individually-tailored treatment approach that blends both Eastern and Western traditions. We look forward to serving the Seacoast communities of New Hampshire, Maine and Massachusetts:  towns such as Portsmouth, Rye, New Castle, Newington, North Hampton, Hampton, Exeter, Greenland, Stratham, Newmarket, Kittery, ME, York, ME, Newburyport, MA and surrounding areas.
At Healing Touch Chiropractic & Acupuncture we specialize in gentle, effective pain relief and whole body wellness. Dr. Tatiana Iwaseczko's approach to healthcare is unique in that she blends state of the art chiropractic care with Oriental techniques such as acupuncture, tuina, Chinese herbs and nutritional analysis to provide an integrated approach to wellness. More specifically, she offers gentle, effective Chinese and Japanese acupuncture, cupping, moxibustion, tuina, Chinese herbs, nutrition and thorough low force and no force chiropractic treatments which may include extraspinal, cranial and/or visceral manipulation.  Further because true health is not just the absence of dis-ease but a functional harmony or balance of the body, mind and spirit, Healing Touch Chiropractic & Acupuncture is also introducing sessions of Geotran™ and of Emotion Code™ in order to expand on our multifaceted approach to health and wellness.  Geotran™ is a sacred geometry energy healing technique/language that communicates with all the beliefs, symptoms, behaviors and attitudes stored in one's personal electromagnetic field and transforms them for the better.  Emotion Code™ is a bioenergetic technique developed by a chiropractor, Dr. Bradley Nelson, which releases trapped emotions to create abundant health, love and happiness.
So as you can see, we address the whole person, not just isolated symptoms.  We foster a personal approach to care.  During your first visit, Dr. Tatiana will perform a thorough assessment of your overall health and will then individually tailor a treatment plan to suit your particular healthcare needs.  We look forward to working with you!
Now Accepting New Patients!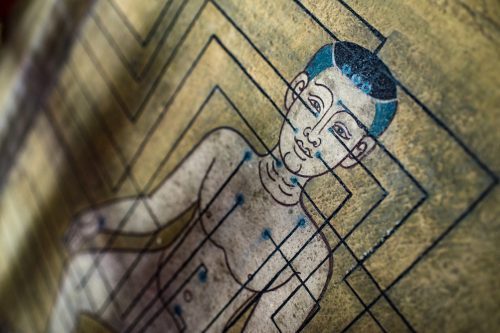 Quantum physics has proven that at our most fundamental level we live in a sea of infinite energy and information.  If you think about it, our bodies, minds and spirits are also in-formed by fields or layers of energy and information.  The Chinese knew this fact thousands of years ago as they meticulously observed the functioning of the heavens, man and earth.  As they did so, the Chinese went about mapping the body's energy (qi) points (acupuncture points) and energy pathways (meridians).  Over time they developed a comprehensive system of medicine that has withstood the test of time.
Today acupuncture offers a safe, effective treatment for a variety of conditions by restoring the energetic balance or harmony within us.  It is a total mind, body, spirit approach to wellness.  While acupuncture is well known for its ability to control pain, it is also very effective for treating a variety of other ailments.  The National Institute of Health (NIH) and the World Health Organization (WHO) have recognized the efficacy of acupuncture for conditions such as:  addictions, anxiety, arthritis, asthma, bronchitis, carpal tunnel syndrome, chronic fatigue, colitis, common cold, constipation, dental pain, depression, diarrhea, digestive trouble, dizziness, dysentery, emotional problems, eye problems, facial palsy/tics, fatigue, fertility, fibromyalgia, gingivitis, headache, hiccups, incontinence, indigestion, irritable bowel syndrome, low back pain, menopause, menstrual irregularities, migraine, morning sickness, nausea, osteoarthritis, pain, pms, pneumonia, reproductive problems, rhinitis, sciatica, seasonal affective disorder, shoulder pain, sinusitis, sleep disturbances, smoking cessation, sore throat, stress, tennis elbow, tonsillitis, tooth pain, trigeminal neuralgia, urinary tract infections, vomiting and wrist pain.  But truly the list does not end here. 
You are invited to explore the health-giving benefits of acupuncture for yourself at Healing Touch Chiropractic and Acupuncture.  Experience its restorative and rejuvenating effects as you harmonize your body, mind and soul with us!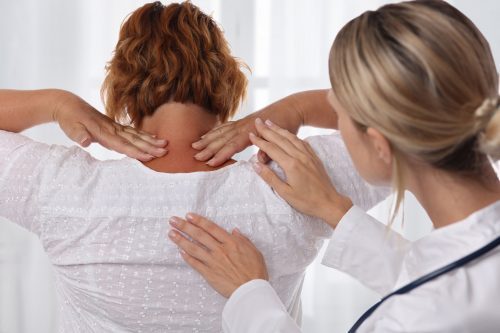 The spine is the gateway to the nervous system and the nervous system controls and coordinates all the other systems of the body.  When the spine is not aligned properly, the nerve flow to and from the brain, (whether it is through over-irritated and overactive signaling or through the blockage of nerve flow), cannot send the proper information to the brain and/or the proper signals out to the periphery for your system to respond appropriately to the ever-changing environment inside and outside the body.  For example, when it is cold outside, it is nerve receptors on the skin that pick up that information and send it to the brain.  The brain then takes that information integrates it and then sends the appropriate signals out to shiver to conserve heat.  So as you can see, the body's "response-ability" to changes in its environment is mediated directly by the nervous system.  Thus, on a physiological level it is the nervous system that orchestrates healing and homeostasis (a functional dynamic balance) in the body.  This brings about health and wellness and an increased quality of life.
Most people think that chiropractic care is just for back pain, neck pain and headaches.  While many studies have shown that it is very effective at treating such complaints, chiropractic treatment, by maintaining a healthy spine and proper nerve flow, truly enhances the functioning of the entire body.
Many people with a wide range of ailments such as allergies, asthma, digestive problems, diabetes, ear infections and menstrual complaints have found relief with chiropractic care.  Others have sought chiropractic treatment for more restful sleep, better concentration, increased immunity, and peak physical and mental performance.  Come to Healing Touch Chiropractic and Acupuncture to explore what chiropractic can do for you!
Dr. T spoke to me and we went over every detail of my medical history and family background to make sure we covered all of the basis and properly planned a treatment program. I've been seeing her for about 2 months now and I feel stronger with less pain. I'm super impressed with her abilities and dedication to her profession. I'd recommend her to anyone that was interested!
Dr. Iwaseczko is amazing! She started with a comprehensive review of my current physical condition, and truly worked to understand the issues I was experiencing. I had typical runner's pains - IT Band issues, Plantar Fascitis, and some other random complaints. After one treatment I was markedly better, and after three treatments my symptoms are more than 90% resolved! During my sessions she uncovered many other areas where I was tight or sore, and alleviated stiffness I wasn't even aware of! I feel so much better after each session that I have made a routine visit to Dr. Iwaseczko a part of my overall wellness program. I would highly recommend anyone schedule a visit with Dr. Iwaseczko - for overall better health and for assistance with a chronic or acute issue.
DOCTOR TATIANA IWASECZKO PROVIDES THE BEST ONGOING CHIROPRACTIC CARE I HAVE EVER RECEIVED…….. By the time we are in our fifties and in good health we feel life's wear and tear on our bodies and we want to get to our eighties. I have always benefited from acute and regular chiropractic care to keep me moving and as painless as possible. However, Doctor Iwaseczko provides another level to chiropractic care and preventive medicine. In fact, I struggle to understand why our current medical system is not modeled around this type of practice. You can expect that Doctor Iwaseczko will listen carefully to your concerns and respond to the acute while, at the same time, working to restore a better balance to your entire body through the merging forms of medicine she practices. I am a reluctant witness in that I look for evidence and result-based improvements. Am I walking better? Is my balance better? Do all the muscles in my back feel relaxed and neutral? I seldom offer medical recommendations to others, but this is worth your time to visit her. James Grew
I was referred to Dr. Tatiana when I pulled my rib out in the process of moving. I received excellent care, not only with Chiropractic Care but also the proper supplements that help me heal from the inside out. Thank You for all your Love and Support in my healing process. I took Asea and few other supplements and within a few weeks I was able to go backpacking with very little pain in my rib... what a miracle
I've been going to Dr. Tatiana for many years and for different reasons. No matter what it is that ails me at the time, Tatiana takes her time to narrow down what it is and then applies the necessary treatment. From physical pain to needing emotional or spiritual lift, I always feel better, lighter and feeling weller. Love her